Hey lovelies!
Hope you are feeling well, because I'm not! I hate colds. I seriously think that I will die from a cold. If I can't breathe out of one nostril I DIE!!!
I seriously hope you don't feel my pain. I literally have a tissue and hand sanitizer right next to me so I don't get cold germs on the computer... (Sorry for that.)
I will do these things at the beginning (or near the beginning) of the month called:
Things I'm Into: December
BOOKS:
TBR (To be read): These are the books I hope to be reading in the month of December... Keyword: hoping.
1. I'm really excited because it is...... The Hobbit by J.R.R. Tolkien

I know! And yes, this is my copy. Pretty happy. This is my second time reading it. Love it!
2. The Raven Boys by Maggie Stiefvater. I'm hoping it will be good.

3.
The Pillars of the Earth by Ken Follett.
I am already about 200 pages into it. Love it! Saw the
TV
film version.
AMAZING
!!! I am now in love with
Eddie Redmayne. (Les Mis.....)

4. Magic Study by Maria V. Snyder. Absolutely loved the first book. Getting me away from children's books and into YA and adult books. Intrigue and murder and conspiracy. I also love Yelena. One of my most favorite female protagonists along with Tris from Divergent by Veronica Roth.
5. Vixens by Jillian Larkin. I love the 1920's. I am a conservative feminist, so I love flappers and what they stood for. I really hope I like this book. Lookin' forward to it. Plus, the cover..... Just look at it, just look at it.
6. Across the Universe by Beth Revis. I have literally heard nothing bad about this from booktubers. Love the cover. The celestial cosmos is very nice and different from regular YA fiction.

7. The Goddess Test by Aimee Carter. I has mixed feelings at this time so.....
8. The Fine Art of Truth or Dare by Melissa Jensen. 
9. Seven Novel Bindup by Jane Austen: Northanger Abbey, Pride and Prejudice, Sense and Sensibility, Mansfield Park, Emma, Persuasion, and Lady Susan. Love the bind-up. Absolutely astounding leather cover and endpages.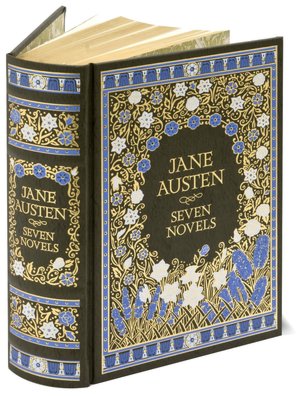 Book Haul #1 (Barnes and Nobles): The books I have recently bought or gotten from the library.
I was pretty happy about this book haul. I needed books to read for my flight to Florida so these were the ones I got. URGH! The Goddess Test got kind of scratched up. Oh well. Let us get started:
1. The Perks of Being a Wallflower by Stephen Chbosky

2. Divergent by Veronica Roth
3. Let It Snow by Maureen Johnson, John Green, and Lauren Myracle


4. 13 Little Blue Envelopes by Maureen Johnson
5. The Goddess Test by Aimee Carter

6. The Fine Art of Truth or Dare by Melissa Jensen
And that is book part of
Thing I'm Into: December
I will post the music, art, booktube, Youtube, and randomness.
I might make this a thing, if you think I should please post in the comments if you like it.
Sooooooooo,
Sit down with a good book and have a good life,
Brylle.